كمبوند لافيستا راي العين السخنة LA VISTA RAY, Ain Sokhna
الخدمات
Administrative support
Garage
Gym
Licenses
امن و حراسة 24 ساعة
جمنازيوم
حديقة
حمام سباحة
مسموح بتربية الحيوان
مصعد
مطاعم
مول تجاري
نادي
يوفن أول معرض عقاري اونلاين
التفاصيل
كمبوند لافيستا راي العين السخنة
كمبوند لافيستا راي العين السخنة                             LA VISTA RAY, Ain Sokhna
شركة لافيستا العقارية     LA VISTA RAY
LA VISTA RAY DEVELOPMENTS
LA VISTA
LA VISTA DEVELOPMENTS
28: PROJECTS
16: DELIVERED ON TIME
12: UNDER DEVELOPMENT
Established in 1991, LA VISTA Developments prides itself on having created a new standard in resort and residential
living through its outstanding record of accomplishments. With an in-house design office that includes an expert
team of architects and landscape designers, LA VISTA Developments' holistic approach to building new communities
encompasses all the processes; from vision to design, construction, finishing and maintenance.
We have amassed a large client-base whose belief in our expertise and in the strong investments made with
a property purchase from LA VISTA Developments continues to fuel our drive to grow even further.
We have successfully delivered on schedule several LA VISTA resort communities in Ain Sokhna, and the North
Coast, with more projects currently being developed. We have also successfully delivered on schedule EL PATIO
residential communities in Shorouk City and New Cairo, as well as in 6th of October City.
You can be assured that we are constantly working on bringing new ideas to life in developing communities that
surpass the expectations we have previously set. We work hard to provide exclusive communities of like-minded
residents.
ARCHITECTS, BUILDERS & DEVELOPERS
MISSION
Our primary mission is to provide clients with a resort or residential unit that is a source of inspiration, and
asanctuary. We also strive to empower our staff employees, and make it our goal to elevate the real estate market
in Egypt regionally and worldwide.
The bedrock of our work at LA VISTA Developments is a set of fundamental principles encrypted in our company
DNA: dedication to our clients, commitment to our short and long term business plan, expert in-house teams that
see the projects from start to finish and beyond, and consistency in meeting high standards.
VISION
We envision LA VISTA Developments maintaining its' strong position as the market leader in fully integrated resort
and residential communities by consistently providing the highest quality homes, services, finishing, landscaping,
and architecture, with an unparalleled return-on-investment.
LA VISTA RESORTS
Gracing the pristine shores of the rich Red Sea and the vibrant Mediterranean are several LA VISTA projects that fit
perfectly on the soft sandy beaches of our two great coasts. Lying on the topaz waters of the Red Sea are a number
of LA VISTA resort communities in Ain Sokhna all harmoniously blending with the natural environment, and boasting
LA VISTA's signature rich landscaping, intelligently designed to offer vast green views and tranquility.
While on the azure waters of the North Coast sit several other LA VISTA resort communities offering everything
you've come to expect from our developments. A signature design consistent in all LA VISTA resort communities
creates a sense of cohesion and solidarity among all LA VISTA residents… the subtle earth tones and vast, lush
greenery make for a holiday residence to be enjoyed by generations of your family, unmatched anywhere else.
In a constant state of evolution to meet unique client needs and desires, LA VISTA has taken into account customer
suggestions in the ongoing development of its resorts.
Escape the city life and retreat to any of our LA VISTA resorts where land and sea come together to bring the best
that nature has to offer. Your dream get-away is closer than you think. In any of our LA VISTA resorts is your home
by the sea.
EL PATIO RESIDENTIAL COMPOUNDS
Known for its' signature communities, LA VISTA Developments has mastered residential real estate with several
leading projects in Cairo. After having achieved ground breaking success in its resort development along the Red
Sea, LA VISTA Developments then moved on to establish EL PATIO residential communities.
LA VISTA Developments offers EL PATIO residential communities that cater to exclusivity, privacy, and a luxury. All
EL PATIO communities provide ideal living conditions within beautifully designed homes, vast green landscaping,
acommunity of likeminded residents, and most importantly, the safety and security provided in exclusive,
intelligently designed spaces.
EL PATIO compounds offer apartments, stand-alone villas as well as variations on the villa such as twin homes,
townhouses and quadro units. The introduction of apartments in our residential compounds caters to customer
requests, and so in compliance with our customer needs, apartments have been included in our residential units.
With compounds in New Cairo, El Shorouk and 6 October, the philosophy of comfort and luxury and the life-style of
exclusivity that EL PATIO embodies are available to residents in various areas of Greater Cairo.
A perfect year-round beach destination, Ain Sokhna is an hour's drive from Cairo, making it accessible on a weekly
basis for those looking for a dose of sun, sand, and sea every weekend, winter and summer. Perfectly situated
along the pristine waters of the historic Red Sea, calm and inviting, all year-round. With several LA VISTA
community resorts situated along the Sokhna-Zaafarana road, each offering a unique location, services and facilities,
making LA VISTA the ideal destination for an Ain Sokhna holiday.
AIN SOKHNA
A Strong ALLIANCE
LA VISTA RAY signals a monumental milestone in the history of LA VISTA Developments as it marks the 10th
addition to the LA VISTA Ain Sokhna family. It represents a track record of proven success, and an upward
trajectory of growth. LA VISTA RAY is a partnered collaboration between two power house industry players,
two of the most prominent names in real estate and tourism: LA VISTA Developments and Travco Group.
Travco Group is a travel, tourism and hospitality empire with over 3 decades of excellence in operation across Egypt
and the Middle East.
Laid out on 185,000 m2 of land, LA VISTA RAY offers units of diverse sizes and designs to suit different needs.
Unit types vary from chalets to villas, ranging in size from 110 m to 210 m. The majority of LA VISTA RAY is covered
in lush and abundant landscaping, intelligently designed to convey a Far East feel, with a large number of water
features and pools, residents will always be only a few steps away from a pool anywhere they are in LA VISTA RAY.
An 18% built-up area means that LA VISTA RAY enjoys vast landscaping boasting rich Far Eastern inspired greenery
and flora, and fresh spaces to invigorate and inspire. Offering year-round sunshine, continuous cool breezes and
pristine azure beaches.
la vista RAY
LOCATION
LA VISTA RAY is an hour and a half's drive from New Cairo, around 170 Km. Located 10 Km before the Zaafarana
toll station, 15 Km from El Galala exit to the Sokhna-Zaafarana road, before Mountain View Sokhna 1, and 3 Km
after LA VISTA 4.
The sea is continuously visible as you drive along the Sokhna-Zaafaran road. This area enjoys cool winds all-year
round, and vast mountain views making LA VISTA RAY a true summer destination as well as a winter beach
getaway.
MASTER PLAN
A FAR EAST EXPERIENCE
LA VISTA RAY is the first Ain Sokhna addition to be designed in striking and elegant modern architecture. LA VISTA
RAY will bring the Far East to you with an Asian retreat feel by introducing the Thai Promenade, where you will
experience the true serenity of the islands of the Far East right here in Ain Sokhna.
LA VISTA RAY is divided into four main enclaves, each one with a special feature serving all residents.
These include, a large Jacuzzi & Spa to while away the lazy hours, a gourmet restaurant & bar for an authentic Asia
vibe, a Yoga & Pilates center where residents will benefit from expert instructors and a lavish menu of services, and
a gym. Surrounded by waterfronts, the Thai Promenade is accessible from anywhere in LA VISTA RAY.
The Thai
PROMENADE
SPECIAL FEATURES
It is no coincidence that LA VISTA RAY is situated in this spot, the sea serves as an excellent diving area, with
bountiful marine life, there is lots to explore under the sea. This location enjoys winds that are optimal for kite-
surfing or kite-flying, making sure residents who love to stay active have lots to do over their holiday breaks.
A spacious and inviting Jacuzzi will serve as an optimum relaxation spot for all residents. The Jacuzzi will be
operating and covered during the winter months.
SPECIAL FEATURES
To stay active, residents can also partake in a tennis match in the state-of-the-art tennis courts, or play a friendly
game of football in the football field. A multi-purpose court caters to various sports like basketball and volleyball,
among others, so different sports preferences will all be met. A lively children's area provides swings, slides,
monkey bars and more activities and entertainment to keep the little ones busy and active over the holidays!
Amenities
As is customary in all LA VISTA communities, a supermarket, a clinic, year-round security, resort-wide CCTV
surveillance, and year-round maintenance are also available at LA VISTA RAY, ensuring a safe, fully-serviced
community.
Let the warm rays of Light into your Life
F

LOOR PLANS
VILLAS
CHALETS
LA VISTA GARDENS AIN SOKHNA
LA VISTA GARDENS
موقع قريه لافيستا 6 العين السخنة
تقع قريه لافيستا 6 العين السخنه في الكيلو 90 طريق السويس الزعفرانه و يميز ذالك انها قريبه من مدينه السويس مما يجعلك تستفيد من خدامات مدينه السويس بما فيها من مستشفايات و سوق تجاري و كل شئ تريده و موقه قريه لافيستا 6 يجعلها قريه من ساكني مدينه السويس و ايضا تقع القريه بالقرب من مدينه الزعفرانه و تبعد مدينه الزعفرانه عن قريه لافيستا ب 35 كيلو فقط و ايضا تقع القريه بالقرب من القاهره حيث تقع القريه في الكيلو 140 من طريق القاهره الزعفرانه ليجعل قريه لافيستا 6 العين السخنه قريبه من الجميع و المسافه من القاهره للقريه لافيستا العين السخنه تعتبر ساعه و نص و بذالك يقدر عملاء قريه لافيستا 6 العين السخنه قضاء العطلات الرسميه و العطلات الاسبوعيه و التمتع بخدمات القريه في اي وقت في السنه

تصميم قريه لافيستا 6 العين السخنه
تم تصميم القريه علي اعلي مستوي ليسمح لجميع العلاء بالستمتاع بجميع خدمات القريه حيث تم تصميم القريه بنسبه 10 % مباني و 90% مساحات خضراء و مساطحات مائيه و خدمات حيث تم انشاء الحمامات السباحه متوزعه علي جميع انحاء القريه و ايضا تم انشاء المساحات الخضراء في جميع انحاء القريه لتستمتع بالمناظر الطبعيه و الجو الطيف و يجعل لك ذالك ان حمامات السباحه قريبه من جميع الواحدات لراحه العملاء و الحفاظ علي االخصوصيه و الحفاظ علي اولادك و اسرتك و ايضا تم تصميم الاكوا برك في منتصف القريه لتجعلها ايضا قريبه من جميع الواحدات و ايضا تم تصميم مواقع الخدمات في القريه علي جميع انحاء القريه لتلبي جميع الاحتياجات و قريبه من الجميع و ايضا مصمه القريه علي شكل مصاطب و بها 7 مصاطب لتجعل جميع الواحدات في القريه تري البحر و بذالك يضم جميع العملاء منظر رائع من جميع الواحدات الذي يجمع بين منظر حمامات السباحه و منظر البحر و المساحات الخضراء التي منتشره في جميع انحاء القريه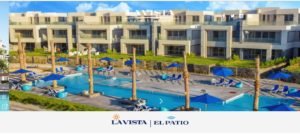 ما هو تاريخ شركه لافيستا ؟
تم انشاء قريه لافيستا في عام 1971 حيث تضم الشركه كبار المهندسن و الخبراء في مجال انشاء العقارات و تعد الشركه من اكبر الشركات في مجال العقارات و الانشائات الاعقاريه حيث تم انشاء العديد من القري الساحليه في العديد من المناطق مثل العين السخنه و الساحل الشمالي و مرسي علم و اقامت العديد من الانشائات العقاريه في القاهره الجديد و 6 اكتوبر و سوف نذكر لكم بعض مشاريع شركه لافيستا
المشاريع المقامه لمجموعه لافيستا في العين السخنه هي
توجد مجوعه كبيره من الانشائات السياحيه لمجموعه لافيستا في العين السخنه حيث يوجد
La Vista 1
حيث تقع قريه لافيستا 1 علي بعد من القاهر هي 142 كيلو فقط و تم تصميم القريه بنسبه 10 % مباني فقط و 90% و مساحات خضراء و مساحات مائيه و ايضا يمتد الشاطئ لافيستا واحد مع لافيستا 2 و يوجد ممشي للبحر بين الشاطئين و ذالك ليستمتع عملاء قريه لافيستا
La vista 2
تبعد ايضا من القاهره بمسافه 142 كيلو و هي تعتبر امتداد لي لافيستا 1
La Vista 3
تبعد قريه لافيستا 3 عن القاهره بمسافه 150 كيلو و بها الكثير من المناظر الرائع و المتميزه
La Vista 4
هو فندق فاخر جدا يبعد عن القاهره 160 كيلو و يضم اربع حمام سباحه فاخر و به جميع الخدمات الفندقيه و ايضا يو جد به شلالات مياه رائع يعطي منظر رائع خلاب
La vista 5
تبعد عن القاهره 158 كيلو و يعتبر اول منتجع تم انشائه لمجموعه لافيستا في العين السخنه و يضم 11 حمام سباحه علي اعلي مستوي
La vista 6
هي القريه التي نتكلم عنها
La vista 7
و تقع القريه لافيستا 7 علي بعد 155 كيلو من القاهره و هي قريه فاخره و رائعه
بعض مشروعات مجموعه لافيستا في الساحل الشمالي
La Vista Bay East
La Vista Bay
La Vista Cascada
La Vista Ras EL Hikma
La Vista Sol
مشاريع مجموعه لافيستا في القاهره الجديده
EL Patio 1
EL Patio 2
EL Patio 3
EL Patio 7
EL Patio Oro
بعض المشارع مجموعه لافيستا في مدينه الشروق
El Patio Casa
EL Patio Prime
EL patio 5 East
EL Patio 5
EL Patio 4
مشاريع مجموعه لافيستا في مدينه 6 اكتوبر
El Patio Zahraa
EL Patio 6
مشاريع مجموعه لافيستا في مرسي علم
La Vista Marsa Alam
قريه لافيستا 6 العين السخنه 3
خدمات قريه لافيستا 6 العين السخنه
بها اكثر من 70 حمام سباحه منتشرين في جميع انحاء القريه
بها حمامات سباحه مغطاه للسيدات
بها اكوا برك علي اعلي مستوي
العديد من الالعاب المائيه
مول تجاري كبير به جميع الماركات العالميه و جميع الخدامات
مسجد
مستشفي
كافيهات
مطاعم
قريه لافيستا 6 العين السخنه 4
مساحات قريه لافيستا العين السخنه
اعدت مجموعه لافيستا العديد من المساحات لترضي جميع الاحتياجات
المساحات تتراوح بين 70 لي 120 متر
قريه لافيستا 6 العين السخنه 5
نظام السداد و التسليم
يتم التسليم الواحدات متشطبه سوبر لوكس
و السداد يتم دفع 10 % مقدم و الباقي يسدد علي 7 سنوات بالتقسيم بدون فوائد
أسعار الوحدات بقرية بلومار السخنة "
Chalet Ground Floor In Lavista Sokhna
La Vista, Best beach in ain sokhna, Ain Sokhna
Chalets For Sale in La Vista
EGP 2,900,000
Bedrooms
3Bathrooms
2Area
140 sqmType
ChaletFloor No.
Ground Floor
Resale Chalet In Lavista 1 In Ain Sokhna With Sea & Swimming Pool View
La Vista, Best beach in ain sokhna, Ain Sokhna
Chalets For Sale in La Vista
EGP 3,075,000
Bedrooms
2Bathrooms
2Area
120 sqmType
Chalet
Fully Furnished Twin House 140 M Resale Lavista 1 Ain Sokhna
La Vista, Best beach in ain sokhna, Ain Sokhna
Villas / Townhouses For Sale in La Vista
2,250,000
Bedrooms
2Bathrooms
2Plot Area
140 sqmBuilding Area
140 sqm
Chalet With Garden In Lavista 3 In Ain Sokhna Fully Furnished For Sale
La Vista, Best beach in ain sokhna, Ain Sokhna
Chalets For Sale in La Vista
Call Us
Bedrooms
3Bathrooms
3Area
170 sqmType
ChaletFloor No.
Ground Floor
Chalet Ground Floor In Lavista Sokhna
La Vista, Best beach in ain sokhna, Ain Sokhna
Chalets For Sale in La Vista
EGP 2,900,000
Bedrooms
3Bathrooms
2Area
140 sqmType
ChaletFloor No.
Ground Floor
Twin House Fully Furnished Resale In Lavista 1 Ain Sokhna
La Vista, Best beach in ain sokhna, Ain Sokhna
Villas / Townhouses For Sale in La Vista
EGP 4,250,000
Bedrooms
4Bathrooms
4Plot Area
320 sqmBuilding Area
280 sqm
شاهد أيضا قرية بلومار السياحية في العين السخنة 
Chalet In Lavista 6 AT Ain Sokhna For Sale Situated On First Level
La Vista, Best beach in ain sokhna, Ain Sokhna
Chalets For Sale in La Vista
EGP 1,700,000
Bedrooms
3Bathrooms
2Area
150 sqmType
ChaletFloor No.1
Villa In Lavista 1 Ain Sokhna For Sale The First Row Directly On The Sea
La Vista, Best beach in ain sokhna, Ain Sokhna
Villas / Townhouses For Sale in La Vista
EGP 3,200,000
Bedrooms
5Bathrooms 5
Chalet For Sale In Lavista 3 Ain Sokhna With Full Sea View
La Vista, Best beach in ain sokhna, Ain Sokhna
Chalets For Sale in La Vista
EGP 2,250,000
Bedrooms
3Bathrooms
2Type
FlatFloor No.2
Chalet 120 M For Sale In Lavista Topaz El Sokhna
La Vista, Best beach in ain sokhna, Ain Sokhna
Chalets For Sale in La Vista
EGP 1,100,000
Bedrooms
2Bathrooms
2Area
120 sqmType
ChaletFloor No.
Ground Floor
Lavista Garden Ain El Sokhna Chalet With Prime Location For Sale
La Vista, Best beach in ain sokhna, Ain Sokhna
Chalets For Sale in La Vista
EGP 2,750,000
Bedrooms
2Bathrooms
1Area
110 sqmType
ChaletFloor No.
Ground Floor
Chalet 100 Sqm With Garden In Lavista Ain El Sokhna Resale
La Vista, Best beach in ain sokhna, Ain Sokhna
Chalets For Sale in La Vista
EGP 2,800,000
Bedrooms
2Bathrooms
2Area
100 sqmType
ChaletFloor No.
Ground Floor
Delivery Immediate In Lavista Ain Sokhna
La Vista, Best beach in ain sokhna, Ain Sokhna
Chalets For Sale in La Vista
2,600,000
Bedrooms
3Bathrooms
2Area
160 sqmType
ChaletFloor No.
Ground Floor
Penthouse Chalet For Sale In Ain Sokhna Lavista 3
La Vista, Best beach in ain sokhna, Ain Sokhna
Chalets For Sale in La Vista
EGP 1,800,000
Bedrooms
3Bathrooms
3Area
150 sqmType
ChaletFloor No.
2
Lavista Garden Ain Sokhna Chalet For Sale
La Vista, Best beach in ain sokhna, Ain Sokhna
Chalets For Sale in La Vista
EGP 1,500,000
Bedrooms
3Bathrooms
2Area
150 sqmType
ChaletFloor No.
Ground Floor
Furnished Chalet For Sale In Lavista Ain Sokhna With Private Garden
Ain Sokhna, Suez
Chalets For Sale in La Vista
EGP 3,000,000
Bedrooms
3Bathrooms
2Area
140 sqmType
ChaletFloor No.
Ground Floor
Fully Finished Chalet In IL Monte Galala Ain Sokhna
IL Monte Galala, Ain Sokhna Resorts, Ain Sokhna
Chalets For Sale in IL Monte Galala
EGP 1,828,729
Area
113 sqmType
ChaletFloor No.
1
Blumar Wadi Degla El Ain Sokhna Ground Floor Chalet For Sale
Blumar El-Sokhna, Ain Sokhna Resorts, Ain Sokhna
Chalets For Sale in Blumar El-Sokhna
EGP 1,300,000
Bedrooms
3Bathrooms
2Area
130 sqmType
ChaletFloor No.
Ground Floor
Chalet With Roof For Sale In EL Ein Bay Ain Sokhna Golf View
El Ein Bay, Ain Sokhna Resorts, Ain Sokhna
Chalets For Sale in El Ein Bay
EGP 3,500,000
Bedrooms
3Bathrooms
4Area
180 sqmType
ChaletFloor No.
1
Twin House for sale in La Vista Ray Sokhna facilities in payment
Ain Sokhna توين هاوس 160 متر²
4,800,000 جنيه
Owne in Ain Sokhna installments up to five years
Ain Sokhna بنتهاوس 2 غرف 2 حمام 160 متر²
2,500,000 جنيه
penthouse La Vista Ray Sokhna has facilities up to five years
Ain Sokhna بنتهاوس 140 متر²
1,900,000 جنيه
Chalet 110 m for sale in La Vista Ray Sokhna facilities up to five years
Ain Sokhna شالية بحديقة 2 غرف 1 حمام 110 متر²
1,815,000 جنيه
Chalet for sale in La Vista Ray Sokhna With facilities
Ain Sokhna شاليهات 115 متر²
1,900,000 جنيه
Chalet 110 m for sale in La Vista Ray Sokhna facilities up to five years
Ain Sokhna شاليهات 2 غرف 1 حمام 110 متر²
1,590,000 جنيه
للتواصل والاتصال بشركة لافيستا المطورة لكمبوند لافيستا راي العين السخنة :
مقر
العنوان: 12 ش النويرى من ش عمار بن ياسر، مصر الجديدة، القاهرة، مصر
التليفون: (+202) 26210530 /29/28
فاكس: (+202) 26210530 /29/28
 الخط الساخن : 16063
الرقم التعريفي :

4547

تاريخ الإضافة :

2018-11-16 11:41:47

اخر تحديث :

2019-04-29 16:58:19

المشاهدات:

577