O TEN APARTMENTS BY AQUA PROPERTIES
الخدمات
Gym
WiFi
عقارات دبي
مسموح بتربية الحيوان
مصعد
مطاعم
مكيف مركزى
نادي
يوفن أول معرض عقاري اونلاين
التفاصيل
O TEN APARTMENTS AT DUBAI HEALTHCARE CITY
O TEN APARTMENTS
A world class residential experience…
AQUA PROPERTIES
Delivering since 2005
Aqua Properties provides the most comprehensive services available within the Middle East real estate sector,
including:
• Project management
• Project development
• Investment advisory services
• Real estate supervision management
• Real estate brokerage
• Development handover services
• International consulting services
Operating with a dynamic and evolving strategic approach to developing new opportunities, the collective expertise
and market knowledge of our trusted team of highly experienced industry professionals enables us to provide the
best client experience, from initial concept to handover and beyond, and maintain optimum performance for both
local and international clients' investments.
DUBAI
The city that never stops
A modern, dynamic city, Dubai is constantly growing – upwards and outwards. Under the visionary leadership of His
Highness Sheikh Mohammed bin Rashid Al Maktoum, Vice President and Prime Minister of the UAE and Ruler of
Dubai, the ambitious growth plans outlined in the government's Vision 2021 have resulted in Dubai's extraordinary
success in diversified development.
A safe haven location for private investors looking for both prime residential and commercial property, conveniently
located at the gateway between East and West, political stability, business transparency and 0% taxation on capital
appreciation, has made Dubai one of the world's most attractive destinations for investment.
The region's most important business hub, and home to many of the world's most famous tourist attractions
and international commercial exhibitions, as well as a number of new theme parks, the city's on-going development
is forecast to attract millions of visitors and generate tens of billions of Dirhams in revenue per annum. This means
that Dubai's already booming hotel sector only looks like continuing to grow in the future. Now is the time to invest.
DUBAI HEALTH CARE CITY
The destination of world-class Healthcare
Dubai Healthcare City (DHCC) is a free zone committed to creating a health and wellness destination.
Since its launch in 2002 by His Highness Sheikh Mohammed Bin Rashid Al Maktoum, Vice-President and Prime
Minister of the UAE and Ruler of Dubai, the free zone has worked towards its vision to become an internationally
recognized location of choice for quality healthcare and an integrated center of excellence for clinical and wellness
services, medical education and research teamed with commercial and residential developments designed by the
governments senior civil engineers to produce a flawless living environment.
Located in the heart of Dubai, the world's largest healthcare free zone comprises two phases. Phase 1, dedicated to
healthcare and medical education, occupies 4.1 million square feet in Oud Metha, and Phase 2, which is dedicated
to wellness, occupies 22 million square feet in Al Jadaf, overlooking the historic Dubai Creek.
The O Ten – name derived from its prime location in Oud Metha, is a new and exciting ten storey residential
apartment development offering studio, one and two bedroom luxury living spaces.
This gated community will offer the perfect investment for all Investors and End users.
AMENITIES
Facilities such as infinity swimming pool offering wooden deck lounge areas, landscaping amongst waterfalls and interlocking walkways teamed with a state-of-the-art gym offering floor to ceiling views out into the community.
Two floors of basement parking ensures all visitors and residence enjoy a cooled and controlled experience arriving
at the development. With retail space deigned on the ground floor, all personal conveniences will be at hand to offer
the perfect living environment.
LOCATION
Dubai Healthcare City is located in the heart of Dubai and only 4 km from Dubai International Airport
Located just off Sheikh Zayed Dubai Heath Care City is just a short drive off Exit 56. Traveling down the Oud Metha
Road, you will drive through a thriving city road laced with lush green landscaping, superior quality highways and
byways to arrive in the heart of Health Care City. Whether you walk or drive through the community you will be
greeted by pedestrian walkways, community shops and services related to the healthcare business such as
pharmacies, banks, coffee shops and restaurants as well as home stores, a mature and sophisticated community
with ample parking.
The Dubai Creek Park, one of Dubai's leading public parks meanders alongside The Dubai Creek and is just a short
walk from the centre of DHCC, offering cycling. Amphitheatre and Dubai Dolphinarium and The Children's City
(an educational city). The famous Wafi Mall and the City Center Mall in Deira are only a few minutes drive away.
There is also a wide choice of hotels in the area including Raffles, the Grand Hyatt and The Park Hyatt each with
a fine selection of restaurants and cafes.
This o ten storey building offers a truly world class residential experience.
Call us for more details about O TEN:
Tel : +971 4 388 2220 | Email : info@oten.ae | www.oten.ae | aquaproperties.com
Project Overview
Payment Plan
| | | |
| --- | --- | --- |
| Installment | Milestone | Percentage |
| 1st Installment | Booking | 10% |
| 2ndInstallment | After Mobilization | 10% |
| 3rd Installment | After Completion Of Basement | 10% |
| 4th Installment | On Completion Of 3rd Floor | 10% |
| 5th Installment | On Completion Of 6th Floor | 10% |
| 6th Installment | On  Completion Of Structure | 10% |
| 7th Installment | On Delivery Of Glass | 20% |
| 8th Installment | On Handover | 20% |
Amenities
Infinity Pool
Wooden deck lounge areas
State-of-the-art gym
Pedestrian Walkways
Project Price Range
Properties For Sale
2Bed Hotel Apartment | Park Inn Radisson
Park Inn by Radisson JVT, Jumeirah Village Triangle, Dubai
1Bed Hotel Apartment | Park Inn Radisson
Park Inn by Radisson JVT, Jumeirah Village Triangle, Dubai
Studio Hotel Apartment Park Inn Radisson
Park Inn by Radisson JVT, Jumeirah Village Triangle, Dubai
675,000 AED
Apartment
Studio
676 sqft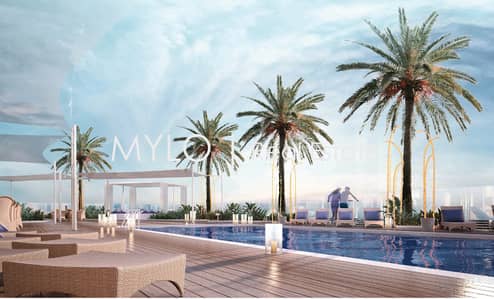 Park Inn by Radisson, Jumeirah Village Triangle (JVT), Dubai
Apartment
2 Bedroom Hotel Apartment 8% Guaranteed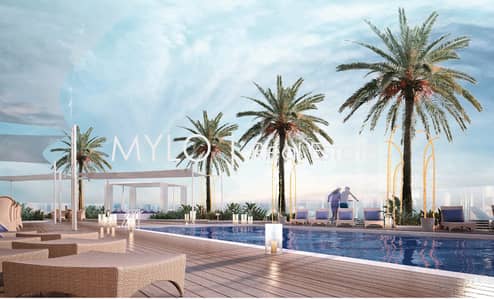 Park Inn by Radisson, Jumeirah Village Triangle (JVT), Dubai
Apartment
1 Bedroom Hotel Apartment 8% Guaranteed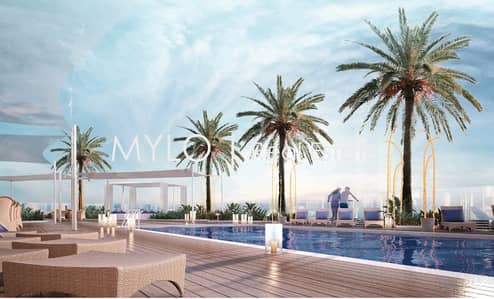 Park Inn by Radisson, Jumeirah Village Triangle (JVT), Dubai
Apartment
JVT Studio Hotel Apartment 8% Guaran
To communicate and contact Developer for apartments
Project O TEN APARTMENTS BY AQUA PROPERTIES

You can connect to the numbers on the left of the screen
Please Remember that Uvisne.com it is the first online real estate show that offers you the trouble of finding the right accommodation and providing it for you free of charge
الرقم التعريفي :

11975

تاريخ الإضافة :

2019-02-18 18:36:52

اخر تحديث :

2019-02-18 18:36:54

المشاهدات:

408