PARK INN RADISSON BY AQUA PROPERTIES
التفاصيل
PARK INN BY RADISSON AT JUMEIRAH VILLAGE
PARK INN RADISSON HOTEL
Delivering since 2005
Since it was established in 2005, Aqua Properties has grown to become one of the leading diversified international
real estate companies in the Middle East.
AQUA PROPERTIES
Delivering since 2005
Aqua Properties provides the most comprehensive services available within the Middle East real estate sector,
including:
• Project management
• Project development
• Investment advisory services
• Real estate supervision management
• Real estate brokerage
• Development handover services
• International consulting services
Operating with a dynamic and evolving strategic approach to developing new opportunities, the collective expertise
and market knowledge of our trusted team of highly experienced industry professionals enables us to provide the
best client experience, from initial concept to handover and beyond, and maintain optimum performance for both
local and international clients' investments.
DUBAI
The city that never stops
A modern, dynamic city, Dubai is constantly growing – upwards and outwards. Under the visionary leadership of His
Highness Sheikh Mohammed bin Rashid Al Maktoum, Vice President and Prime Minister of the UAE and Ruler of
Dubai, the ambitious growth plans outlined in the government's Vision 2021 have resulted in Dubai's extraordinary
success in diversified development.
A safe haven location for private investors looking for both prime residential and commercial property, conveniently
located at the gateway between East and West, political stability, business transparency and 0% taxation on capital
appreciation, has made Dubai one of the world's most attractive destinations for investment.
The region's most important business hub, and home to many of the world's most famous tourist attractions
and international commercial exhibitions, as well as a number of new theme parks, the city's on-going development
is forecast to attract millions of visitors and generate tens of billions of Dirhams in revenue per annum. This means
that Dubai's already booming hotel sector only looks like continuing to grow in the future. Now is the time to invest.
JUMEIRAH VILLAGE TRIANGLE
Dubai's new residential heart
Jumeirah Village Triangle is one of the most exciting new developments in the UAE. Dubai's new residential heart,
this established, self-contained community is ideally situated at the centre of everything the city has to offer.
Located at the intersection of two major transport arteries, Jumeirah Village Triangle offers easy access to the city's
business districts and many tourist attractions, as well as Dubai International Airport and Al Maktoum International
Airport.
With lush communal green spaces and other essential community amenities, including a large-scale shopping,
leisure and entertainment destination, Al Khail Avenue, Jumeirah Village Triangle provides everything residents need
for a comfortable lifestyle, right on their doorstep, making it an ideal location for wise investment.
COMMUNITY FACILITIES
• Mosques
• Hospitals & medical centers
• Schools & nurseries
• Supermarkets
• Coffee shops & restaurants
• Sports pitches & courts
• Parks & children's play areas
• Police and fire services
PARK INN RADISSON
Part of Carlson Rezidor Group, Radisson Hotels is an international hotel company with 100 years of offering
outstanding long and short-term hospitality solutions behind it. Park Inn by Radisson has a reputation for offering
friendly and welcoming hospitality, as well as outstanding levels of service and comfort delivered with style.
A youthful, colourful brand, Park Inn by Radisson in Jumeirah Village Triangle is designed to appeal to a wider
audience by introducing a hotel sector currently missing in the UAE market, 4+ star accommodation. This uniquely
positions the hotel between the existing luxury and mid-market offerings, making it an even more attractive
proposition for investors.
With a portfolio of more than 1,440 hotels around the world, Carlson Rezidor's efficient real estate, value engineered
construction and proven profit-optimized operations all maximize return on investment.
CARLSON REZIDOR IN EUROPE, MIDDLE EAST, AFRICA
HOTELS:
• 393 in operation
• 105 under development
Park Inn by Radisson 151
Quorvus Collection 3
Radisson Blu 309
Radisson RED 2
Park Plaza 3
ROOMS:
• 87,687 in operation
• 22,531 under development
Park Inn by Radisson 29,012
Quorvus Collection 542
Radisson Blu 72,336
Radisson RED 376
Park Plaza 7,917
PARK INN BY RADISSON
Jumeirah Village Triangle
Park Inn by Radisson in Jumeirah Village Triangle offers amazing opportunities to capitalize on a proven market, and
because the property is operated by a renowned hospitality group, investors can enjoy optimum convenience and
peace of mind that their investment is in safe hands, 24/7.
A unique opportunity to invest in Dubai's booming hotel apartment market, Park Inn is a stylish showcase of modern
city living, strategically situated in a prime location in Jumeirah Village Triangle. With breath taking views of Dubai's
impressive skyline, the twenty nine-storey development comprises a mix of 261 superbly appointed, fully-furnished
studio suites, and one and two bedroom suites.
Studio suites range from 587.12 to 675.56 sq. ft.
1 Bedroom suites range from 893.35 to 955.69 sq. ft.
2 Bedroom suites, 1315.87 sq. ft.
Set to become one of the most desirable hotel residences in Dubai, the suites set a new benchmark of comfort.
Finished to the highest standards, with attractive interior design and furnishings that are perfectly suited to Dubai's
lifestyle, these delightful suites are the perfect spaces for a comfortable home away from home.
PARK INN FACILITIES
• State-of-the-art gym
• Large swimming pool
• Sauna & steam room
• Meeting rooms
• Cafés and dining outlets
Meticulous attention to detail has been paid to every aspect of the building, to make it a most desirable and
convenient place to stay, overnight or long term. The development contains an extensive range of facilities to
ensure residents' lives are as enjoyable and convenient as possible.
LOCATION
Where to find us
Park Inn by Radisson is situated on the edge of Jumeirah Village Triangle and is ideally located for accessing all the
business and tourism destinations across Dubai.
RENTAL MANAGEMENT SCHEME
Hassle-free investment
The Rental Management Scheme is a turn-key rental service that eliminates the hassles associated with owning and
operating an investment property. The scheme provides the convenience and total peace of mind of knowing
your valuable asset is in safe hands.
The hotel management team takes care of all of the requirements associated with the letting of the property, which
means you benefit from the hotel's international marketing activities and an experienced global sales network, as
well as the advantages of leveraging the reputation of the world-renowned Park Inn by Radisson brand, providing
you with optimum return on investment.
HOTEL APARTMENT PURCHASE BENEFITS
• Sign the agreement
• Tenants managed and sold by hotel
• 8% guaranteed return for 2 years
TRADITIONAL APARTMENT PURCHASE INCONVENIENCES
• Service charges
• Yearly / daily maintenance costs
• Find tenants
• Contract a leasing agent
• Sign letting contracts
• Collect deposits and PDC
• ROI 0% to 6% annually, market dependent
• Dealing with tenant complaints
INCOME CALCULATOR
EXPECTED RENTAL POOL CALCULATOR – FULL FLOOR
EXPECTED RENTAL POOL CALCULATOR – UNIT
PROJECTED RETURN OVER 2 YEARS
Call us for more details:
Tel : +971 4 388 2220 | aquaproperties.com
Project Overview
Payment Plan
Amenities
Project Price Range
PROPERTIES FOR SALE
2Bed Hotel Apartment | Park Inn Radisson
Park Inn by Radisson JVT, Jumeirah Village Triangle, Dubai
1Bed Hotel Apartment | Park Inn Radisson
Park Inn by Radisson JVT, Jumeirah Village Triangle, Dubai
Studio Hotel Apartment Park Inn Radisson
Park Inn by Radisson JVT, Jumeirah Village Triangle, Dubai
675,000 AED
Apartment
Studio
676 sqft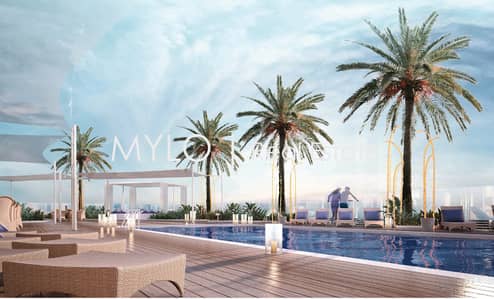 Park Inn by Radisson, Jumeirah Village Triangle (JVT), Dubai
Apartment
2 Bedroom Hotel Apartment 8% Guaranteed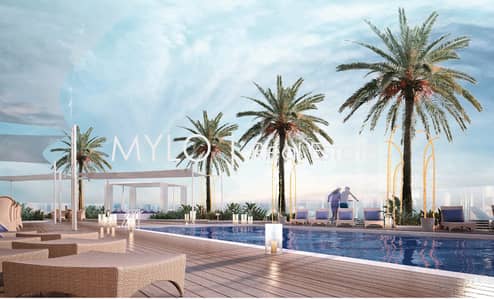 Park Inn by Radisson, Jumeirah Village Triangle (JVT), Dubai
Apartment
1 Bedroom Hotel Apartment 8% Guaranteed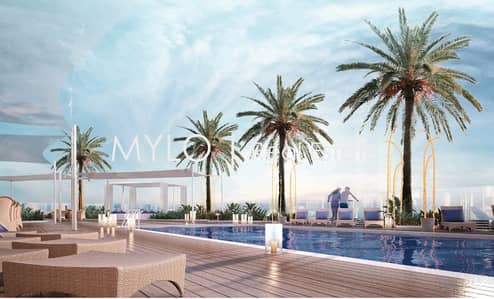 Park Inn by Radisson, Jumeirah Village Triangle (JVT), Dubai
Apartment
JVT Studio Hotel Apartment 8% Guaran
To communicate and contact Developer for apartments
Project PARK INN BY RADISSON BY AQUA PROPERTIES

You can connect to the numbers on the left of the screen
Please Remember that Uvisne.com
it is the first online real estate show that offers you the trouble of finding the right accommodation and providing it for you free of charge
الرقم التعريفي :

11976

تاريخ الإضافة :

2019-02-18 18:29:05

اخر تحديث :

2019-02-18 18:29:07

المشاهدات:

708
أستطلاع رأي والنتيجة بعد التصويت