AURUM VILLAS IN AKOYA OXYGEN BY DAMAC
الخدمات
Administrative support
Garage
Gym
Licenses
WiFi
امن و حراسة 24 ساعة
انتركم مرئى
جمنازيوم
حديقة
التفاصيل
AKOYA OXYGEN " AURUM VILLAS "
 aurum villas by damac
At Home
Aurum Villas, a place where you can cherish priceless moments and feel at home. Uniquely designed to mesmerism,
inspire and intrigue, these homes are the ultimate way to make a statement. With wide open spaces and beautiful
finishing, be prepared to be captivated from the very first.
Blissful living
Discover a collection of modern homes where you can indulge in a glamorous lifestyle with access to world-class
amenities.
Pure
aesthetics
Beautifully modern with large glass windows, lush green surrounds, as well as luxury interiors and fittings, a Aurum
Villas is a must have abode for someone with an eye for impeccable detail and quality.
Get the most out of AKOYA Oxygen
AKOYA Oxygen is a completely self-contained master development with everything needed for a happy, healthy
lifestyle, right there onsite. The whole family will find something to interest and engage them for every occasion,
meaning you almost need never get the car out! There's a huge choice of shopping, dining and entertainment, all
set with a stunning green backdrop, along with quality, everyday amenities such as schools and nurseries.
To the fairways
Located in an international golf community, Aurum Villas bring the ultimate golfing lifestyle to your doorstep – from
a championship-standard course to PGA qualified coaches, a pro shop, state-of-the-art clubhouse and world-class
dining.
Master plan
A bird's-eye view
AKOYA Oxygen invites you to take life at your own pace. A greener community that's more considerate towards the
environment, most of the amenities are inspired by nature and promote a balanced way of life. The community's
location provides easy access to major road networks. This ensures a fast and convenient commute to major
business hubs and the city's attractions.
ASTER
CENTAURY
CLARET
COURSETIA
JANUSIA
JUNIPER
ODORA
PRIMROSE
SANCTNARY
SYCAMORE
TRIXIS
Zinnia
MULBERRY
Floor Plans
RH-M/R2-M
RH-M3/R3-M
UX-AB
24/7 Sales Contact No.
+971 4553 8725
MORE DETAILS ARE AVAILABLE IN
WWW.AURUMVILLAS.COM
Project Overview
| | |
| --- | --- |
| Starting Price | AED 1,758,000 |
| Price Per Sqft from | AED 961 |
| Area from | 1830 Sqft |
| Type | Villas |
| Bedrooms | 3BR 4BR 5BR 6BR |
| Location | Akoya Oxygen |
| Developer | Damac Properties |
| Developer Projects | 76 |
| Est. Completion | Q1 2019 |
| Views | 2.7k |
Payment Terms
Facilities
Amazing payment plans for a 4 Bed | Damac
Aurum Villas, Aster, Akoya, Dubai
Villa
2,506 sqft
3 Bed Villa|Free Service Charges|No DLD
Aurum Villas, Aster, Akoya, Dubai
1,600,000 AED
2,500 sqft
3 BR VILLA|HANDOVER IN 3 MONTHS|CALL ME|
Aurum Villas, Aster, Akoya, Dubai
1,400,000 AED
Townhouse
2,462 sqft
Luxury 4BR+Maid|Handover 2019|4 yrs PHPP
Aurum Villas, Aster, Akoya, Dubai
2,000,000 AED
2,700 sqft
Luxury Villa 3BR + Maids Room | Aster Villa, Akoya Oxygen
Aurum Villas, Aster, Akoya, Dubai
1,758,000 AED
Villa
1,881 sqft
Sought After – Off-plan – Negotiable
Aurum Villas, Aster, Akoya, Dubai
1,568,888 AED
Townhouse
2,462 sqft
3 BED VILLA|4%DLD OFF|4 Yr Serv Chrg Off
Aurum Villas, Aster, Akoya, Dubai
1,650,000 AED
Villa
2,400 sqft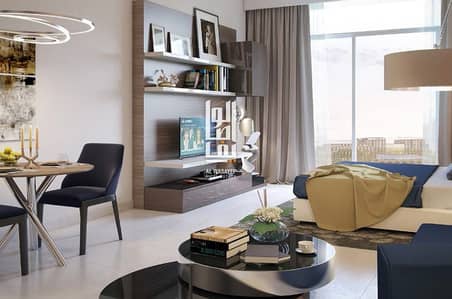 The Rainforest, Akoya Oxygen, Dubai
Apartment
Akoya Oxygen, Dubai
Apartment
Cheapest 1BR From AED 399,000 | 5 Year Payment Plan |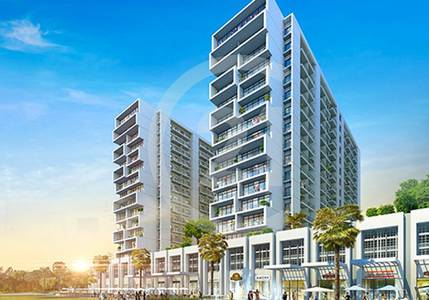 Apartment
1 Bedroom apartment with post payment plan sale in DU
Please Remember that Uvisne.com it is the first online real estate show that offers you the trouble of finding the right accommodation and providing it for you free of charge
الرقم التعريفي :

9076

تاريخ الإضافة :

2019-02-02 18:00:56

اخر تحديث :

2019-02-02 20:50:36

المشاهدات:

507