The Floating Seahorse by The Heart of Europe
التفاصيل
THE FLOATING SEAHORSE AT DUBAI WORLD ISLAND
THE FLOATING SEAHORSE
THE EXCEPTIONAL AWAITS
A NEW DEPTH OF LUXURY
WE DO MORE THAN LUXURY, WE DO THE IMPOSSIBLE
The World is visible from space, a unique map of our planet formed from a collection of man made islands.
Surrounded by the Arabian Gulf, The World attracts a stunning variety of marine life all year round.
The Heart of Europe is a constellation of 6 islands set against the backdrop of The World islands.
Our resorts and residences welcome guests as if to the home of a close friend, presenting a quintessential luxury
lifestyle that is beyond imagination, bringing the best of European culture and heritage to the Middle East.
THE HEART OF EUROPE ISLANDS
ST.PETERSBURG
Interconnected floating walkways bring you from your Floating Seahorse to this remarkable island resort and the
exclusive home to the Floating Seahorse. Located in The Heart of Europe islands, St. Petersburg delivers world-
class facilities including white sandly beaches, fine dining, infinity-edged lagoon pools, lush landscaping, water
features and sports activities for a truly unforgettable experience.
IMPOSSIBLE MADE REALITY
A feat of innovation achieved by a marriage of engineering and imagination, The Floating Seahorse is an epitome of
timeless design and craftsmanship spread across three levels including a spectacular underwater floor.
A masterpiece of engineering and design
More than 20 thousand hours has been spent by our expert team of international engineers and architects to perfect
the design of The Floating Seahorse.
• 4,004 square feet
• 3 levels
• Sleeps up to 8 people
• Coral garden
• Indoor/outdoor/underwater living and entertainment spaces
A new dimension to luxury living.
Underwater the spectacular awaits, gaze out at your coral garden and enjoy the splendour of the rich sea life from
the comfort of your bedroom.
Underwater Bedroom | Night time
UNDERWATER SANCTUARY
Underwater Master Bedroom | Night time
A VIEW OF DUBAI
Sea Deck | Day time
ENCHANTING BY NIGHT
Embrace elegance on water on the sea-level deck, where the interior seamlessly blends with the outside. Take in
the expansive Arabian Sea spread out before you as you relax on your private deck or lie back on the vast hammock
and dip your toes into the inviting warm water below.
Sea Deck | Night time
Exhilarating sense of freedom
An oasis of tranquillity awaits you on the temperature-controlled sky deck. Unwind in your private jacuzzi to
spectacular uninterrupted sea views, where you can catch the final moments of the sunset over the spectacular
Dubai skyline.
Sky Deck | Day time
LIVE UNFORGETTABLE EXPERIENCES
Sky Deck | Night time
EXPERIENCE SPECTACULAR
A PARTNERSHIP OF EXCELLENCE
FLAWLESSLY FINISHED
Where the extraordinary meets the pinnacle of contemporary refinement Exemplifying the superior craftsmanship
and exacting design of Bentley motor car interiors, the Bentley Edition brings the refinement synonymous with the
world's finest car interiors to the Floating Seahorse.
Discover a partnership of excellence, where innovation and imagination house a heritage of exquisite motoring
craftsmanship and elegance.
Sea Deck | Day time
Live exquisitely
Bespoke material choices perfectly match form to function delivering elegant and sophisticated furniture that offers
supreme comfort. Hand finished pieces embroidered with the Bentley emblem embodies the spirit and workmanship
of Bentley motor cars, allowing you to live the way you drive.
A design for the senses
Crafted with the finest marble the underwater bathrooms offer a sophisticated space and an indulgence for the
senses.
En-suite bathroom
Sky Deck | Day time
DECK PLANS
St. Petersburg Master plan
Underwater Deck
• Enclosed, air-conditioned area: 80 m 2 (861 sq.ft.)
• Coral garden: 61 m 2 (657 sq.ft.)
• Underwater glazing: 25 m 2 (269 sq.ft.)
Sea Deck
• Enclosed, air-conditioned area: 76 m 2 (818 sq.ft.)
• External deck area: 76 m 2 (818 sq.ft.)
Sky Deck
• Enclosed, air-conditioned area: 80 m 2 (861 sq.ft.)
THE ULTIMATE SPACE
The Floating Seahorse is the world's first luxury underwater living experience. Truly unique, each Floating Seahorse
spans over 4,000 square feet across three levels and is home to state-of-the-art techniques and very latest in home
automation and outdoor climate control.
Over 5,000 hours have been spent in the research and development and more than 15,000 hours have been
invested in design and engineering of The Floating Seahorse. Over 200 specialist and professionals from 25
different countries have been involved in the project, to ensure that The Floating Seahorse is not just a thing of
beauty, but also the ultimate space. Built to last 100 years.
The Floating Seahorse specifications
Underwater Deck
• En-suite master bedroom with floor to ceiling glass wall
• En-suite second bedroom with floor to ceiling glass wall
• Underwater view of sea and corals from both bedrooms
Sea Deck
• Fully furnished kitchen with appliances
• Dining area
• Living space with floor to ceiling sliding glass doors
• Outdoor sun bathing deck
• Marble finished guest bathroom
• Hammock
Top Deck
• Dining and kitchenette area
• Sun lounge space
• Glass-bottom jacuzzi
Other features
• Full home automation system
• Indoor/outdoor climate control system
• Optional privacy screens
Bentley furniture specifications
Bedrooms
• Leather or fabric Bentley logo embroidered beds
• Coffee tables walnut or chestnut wood veneered
• Diamond quilted fabric or leather logo embroidery ottoman seat
• Steel with gunmetal grey finishing curved sanded glass diffusor lamp
Sea Deck Living Space
• Wood veneered chestnut, burr walnut briar-root or ebony macassar with glossy brushed finishing dining table and chairs
• Wooden frame veneered ebony macassar, chestnut o burr walnut briar-root with glossy finishing and logo embroidered fabric sofa and arm set
Top Deck
• Wood veneered chestnut, burr walnut briar-root or ebony macassar with glossy brushed finishing dining table and chairs
• Diamond quilted fabric or leather logo embroidery ottoman seat
The Floating Seahorse is compliant with all relevant international and local authorities and marine classification
requirements. Proudly designed and assembled in UAE.
ST. PETERSBURG ISLAND
The heart-shaped St. Petersburg island offers guests at The Floating Seahorses an idyllic romantic retreat. This
charming Maldivian-inspired resort is home to white sandy beaches which stretch into coral rich waters teaming
with life. At its core, lush landscaped gardens hide private spots and lagoon pools with breath-taking views.
This five-star destination is connected to the Floating Seahorses and the Main Europe island at The Heart of Europe
by floating jetties. For the adventurous water sports activities and exclusive parties and festivals await, for those
looking for more tranquillity and romance private beaches, fine dining and dinner under the stars will create
unforgettable memories.
St. Petersburg Island services and facilities
• St. Petersburg themed restaurants with live fish station
• Private pool access
• Private beach access
• Massage on the beach
• Beach bar
• Shisha rooftop terrace and lounge
• Private butler service
• Sun lounge and deck areas
• Private outdoor dining space
• Acres of tropical landscaped areas
• Retail and shopping
• Quiet and party zone for private and corporate by request
THE DEVELOPER
We do more than luxury. We do the impossible.
Josef Kleindienst
For over 30 years, the Kleindienst Group has expanded dramatically. Today with over 1,000 employees our diverse
portfolio of businesses which include property development, construction, hospitality, and property brokerage, are
all driven by our passion to deliver innovation, quality and unique experiences.
We are committed to push the boundaries of what has been achieved, pioneering new concepts in real estate and
hospitality to deliver excellence.
The Seahorse Boats Trading LLC
PO Box 126732, Arenco Tower, 20th floor, Dubai Media City
Dubai, United Arab Emirates
T +971 4 818 1481 | www.thefloatingseahorse.com
Project Overview
Amenities
The Signature edition floating seahorse
The Tzar Edition
Payment Plan
Project Price Range
PROPERTIES FOR SALE
Unique Floating Seahorse Bentley Signature
The Floating Seahorse, The World Islands, Dubai
16,000,000 AED
Apartment
4,004 sqft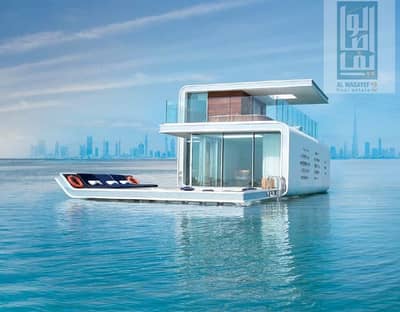 The Heart of Europe, The World Islands, Dubai
Apartment
3 Floors – Enjoy Natural With Guaranteed ROI 100%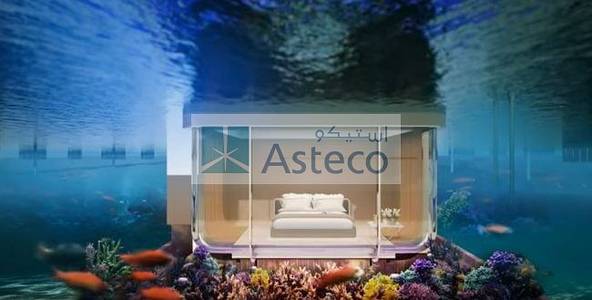 The Heart of Europe, The World Islands, Dubai
Apartment
No Commission | Deluxe Suite | Guranteed ROI
Cote D' Azur Hotel, The Heart of Europe, The World Islands, Dubai
1,199,999 AED
Apartment
Studio
453 sqft
High ROI |Easy and Flexible payment plan
Cote D' Azur Hotel, The Heart of Europe, The World Islands, Dubai
Pay 750k, 100% ROI Guaranteed over 12y's
Cote D' Azur Hotel, The Heart of Europe, The World Islands, Dubai
1,499,999 AED
Apartment
Studio
457 sqft
Beautiful Studio at Cote D Azur Hotel in high land
Cote D' Azur Hotel, The Heart of Europe, The World Islands, Dubai
1,500,000 AED
Apartment
Studio
457 sqft
Heart of europe| Magnificent Seahorses View
Cote D' Azur Hotel, The Heart of Europe, The World Islands, Dubai
Hotel Apartments I Flexible Payment Plan
Cote D' Azur Hotel, The Heart of Europe, The World Islands, Dubai
8% Guaranteed Return | Easy Payment Plan
Cote D' Azur Hotel, The Heart of Europe, The World Islands, Dubai
Ask for price
Apartment
Studio
457 sqft
Cote D' Azur | Luxurious Studio Apartment
Cote D' Azur Hotel, The Heart of Europe, The World Islands, Dubai
1,300,000 AED
Apartment
Studio
457 sqft
To communicate and contact  Developer for apartments
Project THE FLOATING SEAHORSE BY THE HEART OF EUROPE
You can connect to the numbers on the left of the screen
Please Remember that Uvisne.com it is the first online real estate show that offers you the trouble of finding the right accommodation and providing it for you free of charge
الرقم التعريفي :

10790

تاريخ الإضافة :

2019-02-11 17:05:26

اخر تحديث :

2019-02-11 17:11:34

المشاهدات:

1108
أستطلاع رأي والنتيجة بعد التصويت