The SODIC Society
 sodic east The society everyone wants to be a part of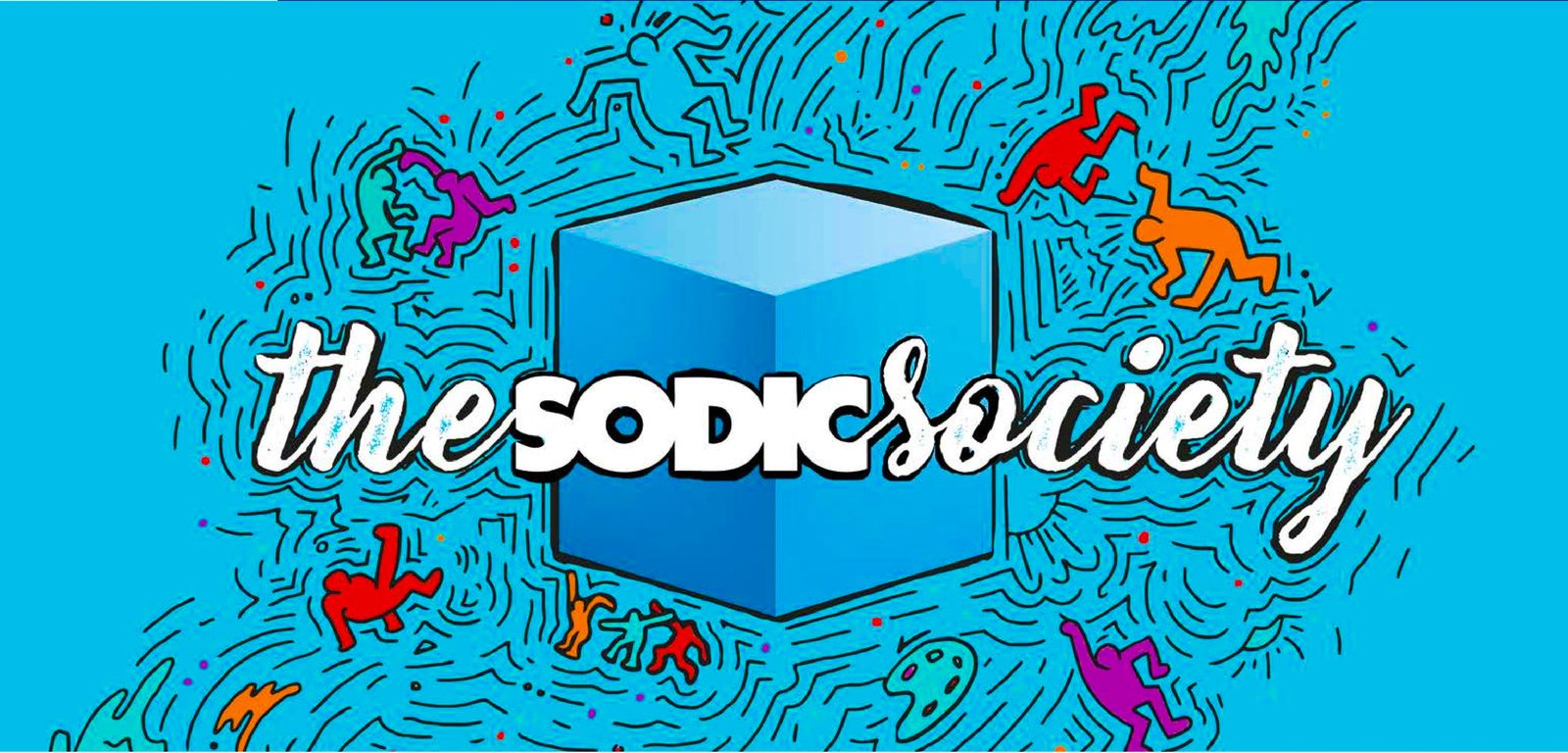 sodic east Noun : Society
 sodic east "An organised group of people associated together for benevolent, cultural, scientific, artistic,   political, patriotic, or other purposes " "A highly structured system of  human " organisation for large-scale community living organisation for large-scale community living.
 sodic east At SODIC, we aim to continuously out do ourselves in all aspects of our work. SODIC has graduated from simply  developing a community, to becoming a society. Moving from real estate, to real societies.
We believe in the essence of a true "society",in the power of art, sports, culture, sustainability and knowledge, to name a few. SODIC is a place maker. Building on our vision of Human Developments, we aspire to create holistic communities that reflect credibility, innovation and value, for all our stakeholders
 .The SODIC Society – the society everyone wants to be a part of  
The story of SODIC west   
   Sheikh Zayed's largest mixed-use development
SODIC West is Sheikh Zayed's largest mixed-use development, offering the incentives of downtown living away from the hustle and bustle of urban city life. With a strategic location, a diverse product offering and an urban vibe, SODIC West features a range of interconnected, mixed-use developments such as Forty West, Westown Residences, The Courtyards, The Polygon and Westown Hub, all interwoven with ample green spaces and vibrant walkways. Here, residents, retail staff and office employees can enjoy a vibrant environment where homes, offices and retail shops are meticulously integrated into the master-plan, incorporating the different areas of recreation, parks,   playgrounds and avenues that are linked together by the Pedestrian Green Spine
 About SODIC West
SODIC West  Facts & Figure
Population 22,000
Three international schools
+3,000 students
Westown Medical Centre
Westown Hub
Polygon Business Park
Over 10 Banks
El Nada Hospital
5 Retail centres

The joint venture
Heliopolis Housing & Development Company is the oldest real estate investment company in the Middle East. Its main mission is to work effectively in the realization of urban development projects, and the utilisation of its largest land area in the Middle East. The company is also keen to provide outstanding
products that can compete and excel in this field.
SODIC and Heliopolis Housing & Developing Company signed the co-development contract for 655 acres of land in New Heliopolis, East Cairo, with the purpose of increasing its land bank and pursuing new opportunities for growth. This partnership marks the beginning of a growth strategy for SODIC, one that is expected to create over 40,000 direct & indirect jobs over the course of its development in areas of retail, medical education, sports facilities, as  well as residential
SODIC EAST
A dynamic environment built around human beings
Building on the story of SODIC West, our thriving mixed-use
development on the West side of Cairo, SODIC East will raise the bar even further, introducing a full   destination on the East, one that will exceed all expectations. fledged, evolved, world-class
Our aim is to create a modern environment
with a focus on human beings, their lifestyles
and their development, rather than a mere
focus on homes. Our vision revolves around
an image of human happiness, achieved by
listening and responding to market demands.
Vision & lifestyle
A dynamic environment where wellness comes naturally
SODIC East aims to create and sustain a living environment where young
minds can reach their full potential. It is the destination in which families and individuals can be empowered, inspired and achieve their true aspirations; a modern environment where wellness comes naturally because it is not designed around buildings, roads or open spaces, but around human beings.
SODIC East will be a destination that offers a wide range of living solutions, with a close proximity to leisure, social, and edutainment nodes, collectively creating a truly integrated, walkable, modern community with a focus on innovation, efficiency, balance and connectivity
Location & Connectivity
Located between two of Cairo's main throughways
Strategically located between two of Cairo's main throughways, The Cairo Suez Road and the Cairo Ismailia Road, SODIC East is directly adjacent to Al Sherouk City, and in close proximity to the new administrative Capital, as well as being easily connected to downtown Cairo, and just a few minutes' drive from Cairo's new regional ring road.
Master –plan & Zoning
SOCIAL NODES
FACILITY MANAGMENT
CITY HALL
MOSQUE
RETAIL/F&B
EDUTAINMENT/ADVENTURE
NEIGHBOURHOOD SERVICES
MEDICAL FACILITY
TRANSPORTATION HUB
SCHOOL
GREEN SPINE
SOCIAL AND SPORTS CLUB
CAMPING CULTURE
At Sasaki, we harness the power of turning human hopes and dreams into proven physical realities
This has been our core philosophy since day one, and now, as the world changes faster than ever,
we advance our shared potential through the built environment. In every project, new possibilities are
translated into new actions.
We think beyond the building, beyond the site, beyond the grid, and design for the people and for the
society. We are, at once, realistic, holistic, and optimistic. We create places that prove human potential.
Sasaki is a -300person planning, urban design, architecture, landscape architecture, civil engineering
and environmental graphics firm with offices in Boston, (Massachusetts, USA), and Shanghai, (China).
Sasaki›s multi-disciplinary approach to complex planning and design challenges makes the firm a global leader in crafting innovative solutions at a range of scales, in both the public and private sectors. 300 person Sasaki's
SODIC East Pillars
innovation  connectivity  efficiency
Providing you with innovative housing solutions
SODIC East is committed to providing you with innovative housing solutions, ones that allow you to lead a smart, productive and creative life
The environment is set to be inspiring with its vast range of amenities, starting with education, entertainment and arts. All of these facets intertwine together to create the innovative atmosphere where SODIC East residents can grow to their full potential
Connectivity  A true walkable community
Not only is SODIC East thoroughly connected to the major areas in Greater Cairo, but it will also provide transportation solutions that would make your commutes that much easier. Moreover, internal transportation solutions are also thought out in order to make your life, within your community, more convenient.
However, SODIC East's master plan already greatly encourages an easy alternative to activity by being a true walkable community. As part of staying true to all aspects of connectivity
SODIC East is characterized by its efficiency between people and places
Efficiency is one of the integral pillars that SODIC East is being built on.
Not only does each individual home enjoy the perfect use of space to maximise their usability, but also the entire destination is built with the same concept in mind.
Homes are built with an internal winter garden, which not only enhances the view, but also creates a natural area of cross ventilation. These courts accommodate and
welcome Mediterranean winds. The window placement is designed in a way to ensure maximum views of the garden and sunlight intake during the winter, and provide movable shading screens that can be positioned in different areas when the sun gets too intense in the summer.
Amenities
Creating a true sense of place is not just about having the strategic elements, but the synergy and integration of these elements into a whole, one that enables true connectivity between location, architecture and the human soul. Learning and knowledge are experimental concepts that are vital to our overall concept; they are
the threads that weave the tapestry of this development, and give it an intrinsic sense of wellness.
SODIC East amenities include a diverse range of activities and services that cater to your overall experience within your neighbourhood.
Edutainment
SODIC East introduces one of its core philosophies: edutainment, a science-based concept that focuses
on learning and knowledge through entertainment
     kids' edutainment centre is a complete, experience-based, environment prepared to satisfy all kids' necessities of experimentation.Aimed mainly for your kids, the
This area includes an educational valley, a nature experimental park, a cultural development park
 .Its existence in your every day life will make your home a true hub for learning, growing, and amusement through playfulness, movement and dynamism.and village.
Sports & Fitness
SODIC East's Sports and Fitness centre incorporates sports into your everyday life
Moreover, your athletic need will be tightly wound with a new club experience that will be the go-to place for your entire family, uniting them to dine, socialize, rejuvenate, reflect and study.
SODIC East's club experience will include pools & a kids water park, a football field with an Olympic track, courts for tennis, squash, basketball, volleyball, and handball, with additional playing fields and stables, as well as a gym and an arena for yoga. The club will also include restaurants an
acting school, and event rooms for your family's birthdays and weddings, as well as a day care centre for your young ones.
Camping Culture
SODIC East aims to bring the outdoors right to your doorstep, owing to our belief that we, as humans, truly require the healing nature of wildness, are lured by its mystery, and are eager  to explore and learn all that nature has to offer.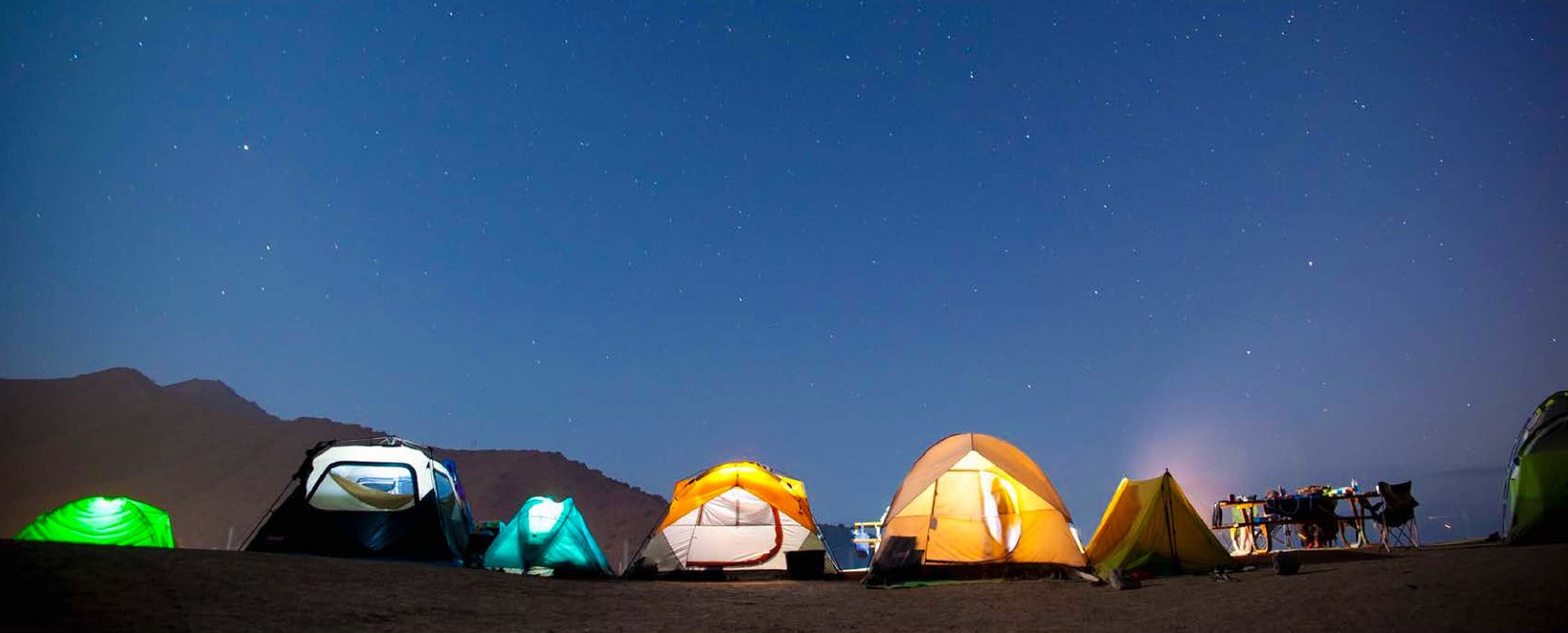 The camping area will include native flora and rock formations, where kids will be able to explore and learn more about the country's nature as they walk through the valley. Adding to the general edutainment concept within various aspects of the neighbourhood, simple physics experiments will be incorporated within this zone. SODIC East will introduce the camping culture to Egypt's youth, to be able to enhance the foundations of child development.
 Camping will train Egyptian youth to be responsible citizens, aide in their character development, help them become more independent through participation in vast strange of outdoor and activities, skills and interpersonal relations.

This area will be connected to the rest of SODIC East, allowing it to infuse the mystic feeling of the wilderness throughout our parks, edutainment centre, residential areas and our entire infrastructure.
Leisure & wellness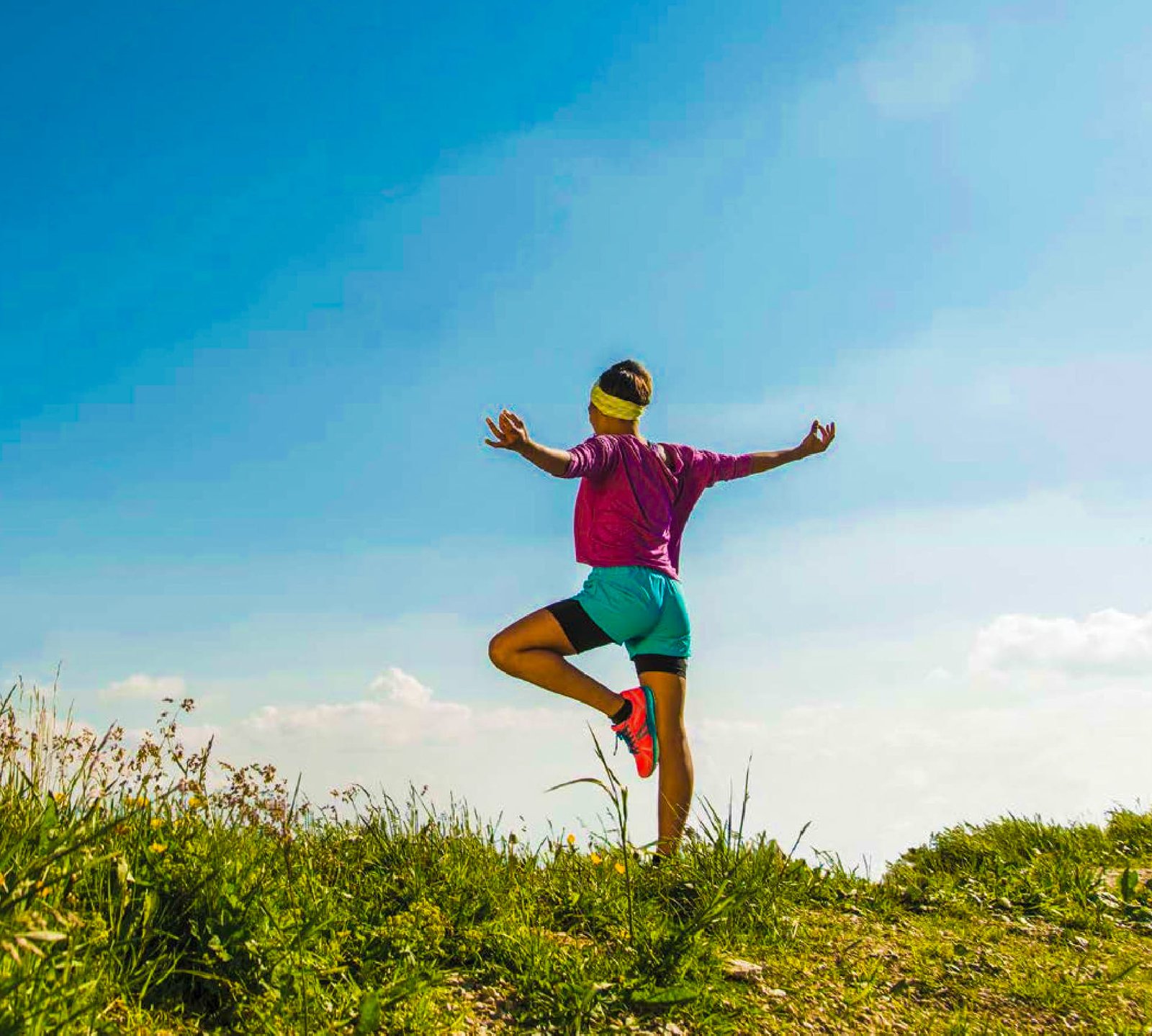 The element of wellness is intricately tackled within every aspect of SODIC East, by being integrated in the building designs, utilities and transportation, not just confined to specific locations like the spa and medical centre. The design of SODIC East's neighbourhoods is peppered with social nodes that connect to one another. Each social node provides areas that enhance SODIC East citizens' wellness, by providing them with platforms where they can practice all forms of leisure from yoga, meditation to outdoor sports.
The main concept is to instill creativity and expression in your every day life, there by playing a strong role in
your emotional and physical wellbeing
ABOUT SODIC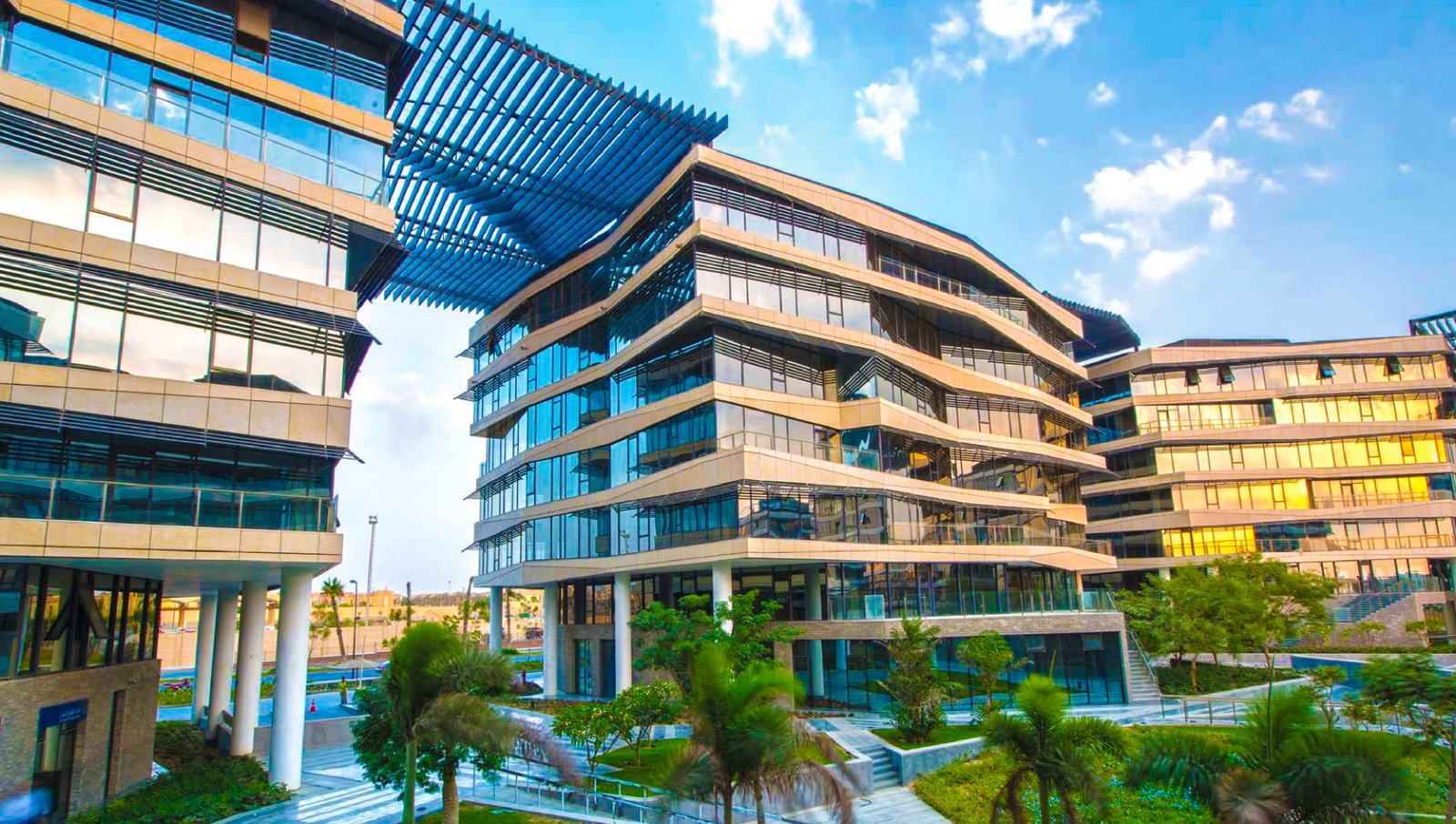 Human Developments
Building a history of more than two decades of successful operation in Egypt, SODIC is one of the country's leading real estate development companies. Headquartered in Cairo and listed on the Egyptian stock exchange, SODIC brings to the market award-winning large-scale developments, meeting Egypt's ever growing need for high quality housing, commercial and retail spaces. We pride ourselves on our passion for excellence and commitment to fostering long-term relationships with our clients, shareholders, business partners and employees, which has helped us grow to the corporation we are today.
For sales and customer services
please email: sales@sodic.com
For general information
and inquiries please email:
info@sodic.com
Or, simply drop by one of our SODIC Sales
Centres, which are located at:
Sheikh Zayed: Km. 38 Cairo-Alexandria
Desert Road Heliopolis: 46 El-Thawra Street
Contact us on 16220
or international calls via
+20238540185
Visit our website:
www.sodiceast.com
---
Properties for sale in Sodic East, 6th District
---
villa 391 meter for sale at east town
Sodic East, 6th District, New Heliopolis, Cairo
Townhouse for sale in Sodic east 308 M
Sodic East, 6th District, New Heliopolis, Cairo
4 bedrooms Standalone villa in Sodic East
Sodic East, 6th District, New Heliopolis, Cairo
XV VILLA 251M IN EAST SODIC FOR SALE
Sodic East, 6th District, New Heliopolis, Cairo
apartment easttown sodic delivery now
Sodic East, 6th District, New Heliopolis, Cairo
Apartment For sale in Sodic .
Sodic East, 6th District, New Heliopolis, Cairo
Resale Apartment in La Fontaine New Cairo
Sodic East, 6th District, New Heliopolis, Cairo
Without over Townhouse Sodic East Sherouk
Sodic East, 6th District, New Heliopolis, Cairo
Sodic East SV Phase 1 Prime Location !!
Sodic East, 6th District, New Heliopolis, Cairo
Sodic East town- prime location -191m2
Sodic East, 6th District, New Heliopolis, Cairo
For sale Town house Corner Sodic East .
Sodic East, 6th District, New Heliopolis, Cairo
Villa Type LV 395 For Sale In Sodic East
Sodic East, 6th District, New Heliopolis, Cairo
Phase One In Sodic East Twin House 245M
Sodic East, 6th District, New Heliopolis, Cairo